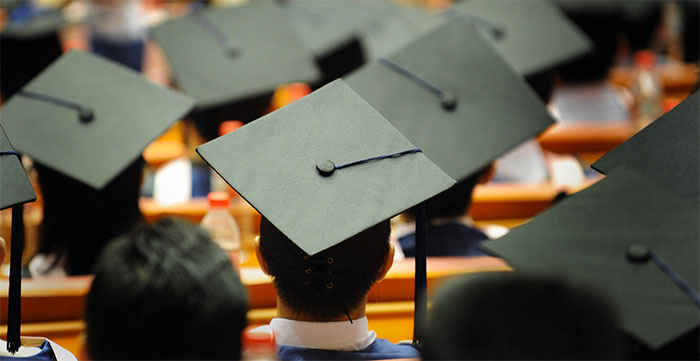 We have already spoken about the quality of higher education in Mexico. Colombia also has its different issues in education, both in quality improvement processes and development.
Higher education in Colombia grows at great speed. According to the Ministry of National Education, in December 2014, Colombia had: 
• 90,027 students of Technical Higher Education 
• 600,329 students of Technology Education
• 1,320,010 students of University Education
• 77,462 students in Specialization
• 45,710 Master's degree students
• 4,257 doctorate degree students
The Colombian education system is particular in many ways. Students leave secondary school at age 16, where they can access:
• Bachelor's degrees from 4 to 5 years
• Teaching bachelor's degrees from 4 to 5 years
• Technical qualification from 1 to 2 years
The ratio of the public and private sector (called official and non-official sector in Colombia), is very diverse.
The quality assurance system has an Information area and a Promotion area which give input to the Evaluation area.
Information Area
• Sistema Nacional de Información de la Educación Superior (SNIES): a national system of information gathers and sorts information to plan, monitor, evaluate advice and oversee institutional management.
• Exámenes de Estado de la Calidad de la Educación Superior (ECAES): these are compulsory standardized tests to evaluate the quality of different higher education programs, to check the development of skills in different majors.
• Observatorio Laboral para la Educación (OLE): as a career observatory, it looks to seek what alumni are doing and how they are entering the labor market.
• Sistema para la Prevención de la Deserción de la Educación Superior (SPADIES): it's an important system to review student retention rates in higher education, dropouts and evaluate its behaviors, causes, retention practices and risks.
Promotion Area
Links different programs and pieces in institutional development, new technologies and accompaniment to improvement of technical and technology programs.
An important initiative is the Centros Regionales de Educación Superior (CERES), regional centers for the development of higher education, too boost coverage in different communities, an partnering with the national and local governments, civil society, industry and academia.
Evaluation Area
The assessment of quality of higher education in Colombia is run by a National System of Accreditation (SACES), represented by the Consejo Nacional de Acreditación (CNA), the country's accreditation council, who verifies the quality of programs and institutions from regulation academics and management.
Colombia distinguishes those compulsorily registered education programs, from those who are voluntarily accredited.
Registered institutions must apply for the Comisión Nacional Intersectorial de Aseguramiento de la Calidad de la Educación Superior (CONACES), an inter-sectoral commission for the quality of education, to visit and check minimum quality standards in terms of:
• Academic conditions
• Physical and human resources
• Social and professional pertinence
An accredited program is voluntary. Higher education institutions receive it as a recognition about the quality of the program, management and organization.
This evaluation works in three phases.
Phase 1 – Self-assessment:
It's a study carried out internally by each institution or program based on CNA's accreditation model. The CNA recommends that institutions previously work in:
• Leadership and participation of high management and the program to promote academic commitment and financial stability through the evaluation and their commitments to quality in the future.
• Clarity and transparency: in policies purpose and objectives.
• Organization and coordination: in the process to orient evaluation, reports and strategic solutions.
• Qualification in terms of what requirements to accredit and how to process each instrument.
• Articulation and planning. That is, that institutions self-evaluate and improve the quality of projects.
• Quality information: information that is enough, confident, valid, transparent and pertinent.
Phase 2 – Peer evaluation
Run by renowned academics proposed by the CNA, verify that the reports are consistent with their findings.
Phase 3 – Final evaluation
It's a final resolution by the CNA. It recommends a validation time (no less than 4 years and no more than 10). In case of a negative resolution, this given is communicated in private with recommendations to improve, in no less than 2 years.
Challenges of higher education in Colombia
High school graduates underprepared and low student retention rates
According to Ian Whitman, from the OCDE and Michael Crawford, from the World Bank, higher education institutions in the country have work access and quality with a range of different options.
However, the rate of students dropping studies at higher education in Colombia is high. According to the latest data of the SPADIES higher education dropouts in semester 8 are 43.24%, and rises to 46.89% by semester 10. Technical education retention rates are more concerning, as dropout reaches 48.81 by semester 4.
The reason, according to the authors, is that "The academic standards Colombian students have achieved by the time they enter tertiary education are generally low in comparison with other countries. This lack of "college-readiness" leads to academic struggle and high dropout, with the least advantaged students the worst affected".
According to their report, a barrier to their sustenance in higher education is their prior education. On the other hand, students of technical degrees fail to get credit for their studies in higher education and although there are propaedeutic programs, there needs to be more work to bridge secondary and higher education.
Lack of resources
An important problem in higher education is that the state lacks significant funding for higher education beyond undergraduate levels. The higher education bill, Ley 30 , was reformed in 2010 to promote private partnerships. It wasn't well received.
International development, graduate degree costs and brain drain
An important trend is education abroad. Oxford's International Trends in Higher Education, puts Colombia as the second country in Latin America with most student output abroad, after Brazil. According to the report, this is in part due to the demand of 9 million students and the Colombian government provides several support programs.
However there are challenges, in February 2016, El Colombiano quoted Catalina Sierra, coordinator of a career liaison organization Red Enlace Profesional (REP) saying that "just to relate how much a Colombian invests to specialize, do a master's or a PhD, he/she would take 30 years to get the money back."
On the other hand, institutions must strengthen a second language, the labor market must know the different levels of education, as 3 out of 4 alumni perceives that their labor prospects are equal or better after college completion.
The World Bank calls to better review the curricula to boost mobility as well as research and development.
The Colombian offices of Michael Page say that between 20% and 30% of the candidates they interview are interested to moving to overseas branches of the company, as visa requirements have been lifted, the economy is recovering that the Colombian peso is down.
Centralized evaluation system
The Colombian accreditation process is profoundly embedded within the public sector institutions, unlike other countries in the region that have independent college accreditation agencies. One of the element that the World Bank and UNESCO call is more independent accreditation and peer review procedures.
We will continue reviewing trends in  higher education in Colombia for 2016. What else would you like to know? We appreciate your comments and suggestions.