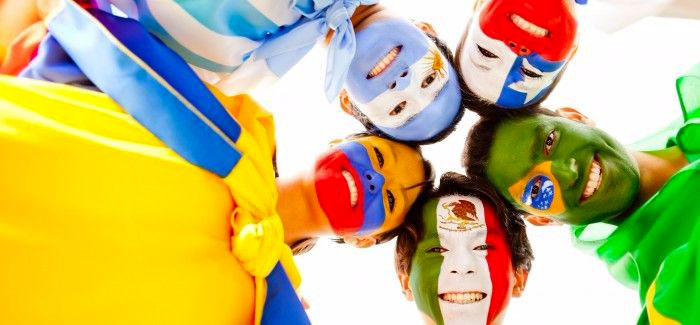 The internationalization of Higher Education is the answer to the globalization phenomena and to the borderless nature of contemporary knowledge. Universities, in their origin, were created as inter-nation institutions, therefore internationalization is part of the prime nature.
Presently, the international dimension in higher education requires accreditation systems that set up the appropriate procedures to quality assurance, not only in the country, but also out of its borders.    
In addition to this, Latin America and the Caribbean countries are considered as fertile ground for the transformations from abroad. This fact makes higher education accreditation or university accreditation and assessment have an important role. Although some of them follow similar or different methods, with different levels of development, every day the countries in the continent promote more accreditation and assessment processes and policies.
What does higher education accreditation mean?
Quality in Higher Education means to satisfy expectations, fulfilling preset established standards by the accreditation agencies and external organizations. The closer an institution gets to the regulations and ideal standards, the better its quality level, and if it gets into the highest levels, this takes them to excellence.
The accreditation process provides public information to citizens and authorities, guaranteeing that the titles given receive predefined levels, also stimulating the search for continuous improvement.  
Everybody thinks about the United States
Many universities are trying to accredit their quality in American Institutions with the purpose of proving how outstanding their academic work is and validating it in their countries as an educational reference.
At the beginning of 2005 University Mayor from Chile began an Institutional Accreditation in the Middle States Commission on Higher Education from the USA (MSCHE). This University was the first university in Chile and Latin America to get the level of Accredited Institution in the USA in 2010.
Rubén Covarrubias, Universidad Mayor´s head, said to La Tercera, a Chilean newspaper, that "the reason they took that decision was to start applying the models that have turned American universities to be leaders worldwide in Chile. To get this, we passed the same processes applied in the USA in relation to Higher Education Quality Assurance, activity in which they are 100 years ahead of us."
5 years later they got their accreditation, Andrés Bello University got the same status, which will be extended up to 2020.
There are 7 authorized agencies in the USA, that cover six sections. Collectively, the 7 Regional Commissions have accredited more than 3 thousand institutions. Among them are public institutions, non-profit private institutions, and private institutions that work for profit.
All the Accreditation Agencies require that the undergraduate programs include a significant component of a general formation. Here is a list of them:
1. Middle States Commission on Higher Education (MSCHE)
Elizabeth H. Sibolski, President. www.msche.org 
2. Northwest Commission on Colleges and Universities (NWCCU)
Sandra E. Elman, President. www.nwccu.org 
3. Western Association of Schools and Colleges (Accrediting Commission for Community and Junior Colleges and Western Association of Schools and Colleges (ACCJC-WASC).
Barbara A. Beno, President. www.accjc.org 
4. WASC Senior College and University Commission (WASC-SCUC)
Mary Ellen Petrisko, President. www.wascsenior.org 
5. Higher Learning Commission (HLC)
Barbara Gellman-Danley, President. www.hlcommission.org 
6. New England Association of Schools and Colleges – Commission on Institutions of Higher Education (NEASC-CIHE)
Barbara E. Brittingham, President.http://cihe.neasc.org   
7. Southern Association of Colleges and Schools (SACS)
Belle S. Wheelan, President. www.sacscoc.org  
What experiences have you faced with accreditation? Do you feel it is important? Let me know by leaving a comment below.