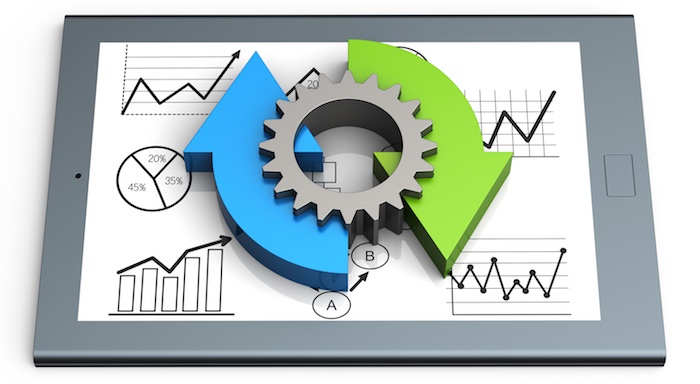 As principles and values inspired founders to create universities to contribute to society, implementing a strategic plan in a higher education institution is a matter of conviction and absolute commitment for every single Dean, Director, teacher and employee of the organization. Only by assuming this, a university can achieve greater goals through strategic planning.
This way of managing is already a well-extended practice among private and public higher education institutions in many countries. But despite this, it still generates doubts about how to implement it and how to coordinate every area of a university under this broad umbrella in order to get the desired results.
That usually happens when an institution has decided to implement a strategic plan without knowing for sure why they are doing that. In the first place, inside the institution there has to be absolute clarity about why it is important to manage a university through a system that was originally created by, and for profit-oriented companies.
The basic objective – as in every organization oriented to achieve goals – is to optimize all resources available in order to secure the institution as a viable project. Then, college accreditation appears as an essential goal to be achieved by any university because this is one the main variables that students consider to choose where they are going to study. It's also a scale used to measure quality in higher education institutions and an instrument to rank them by quality parameters. In this context, strategic planning is an essential and very useful tool that facilitates the collection of data, process measurement and other aspects that a higher education accreditation process demands.
Another institutional goal that universities are considering as an essential objective to be achieved is what Fiona Hunter, Higher Education Consultant and EAIE Past President, explains as follows: "Strategic planning is often proposed as a key tool for a more rational and systematic approach to bringing about the necessary changes for greater internationalisation in institutional direction and daily operations."
"However, in my experience – Ms. Hunter adds – many people in universities are cynical about the value of strategic planning in higher education, believing that it does not fit with academic cultures and traditions. I would argue that when an appropriate model is adopted, it not only aligns with the specific needs and behaviours of universities, but also has the potential to turn what is often rhetoric into reality."
The EAIE (European Association of International Education) Past President stands that if a strategic plan is carefully designed "it creates a space for collaborative implementation and becomes the glue that holds the internationalisation process together. In other words, it can act to strengthen the culture and enable the university to become the institution it wants to be."
The Rand Corporation (a research organization for public policy challenges) also underlines that strategic planning in higher education contributes to maintain stability in a permanent changing environment – considering that universities have long-term goals – and respond constructively to increasing competition or external threats.
"Colleges and universities – Rand Corp explains – have diverse, and often lofty, goals – for example, they may aim to raise their institutional prestige or to engage more thoroughly with society. However, higher education institutions often face significant challenges in achieving those goals. There is wide consensus that strategic planning, if implemented properly, offers universities a solid approach to achieve goals like these. Specifically, strategic planning methods can help guide senior management, as well as empower middle managers, while aligning their everyday activities to the institution's broad aims. Strategic planning can also encourage data-based decision-making and lay the foundation for performance measurement, which allows leaders to monitor progress, detect deviations from the plan and correct them and make resource allocation decisions in accordance with clearly defined goals."
Despite the fact that every university is a single world by itself, there are some basic practices that have worked well where they were implemented. According to the 2015 Survey of Higher Ed Leaders by the Society of College and University Planning, creating awareness, incorporating feedback, identifying the right people and producing a plan that can be implemented, are areas that go well in the planning process.
As any planning tool or strategic system, strategic planning for higher education requires a great collective effort of the whole organization to be effective and successful. But once it has been correctly implemented and it's running efficiently, results show that the effort was worth it.
In upcoming blogs we'll go deep into specific factors, trends and success cases of strategic planning. But now it would be very helpful if you share the experience of your university in this challenge.