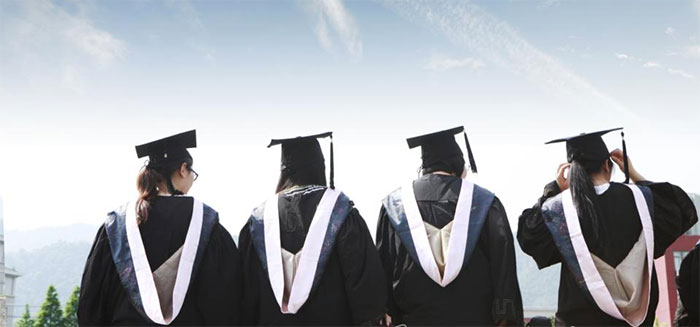 Today, higher education faces more scrutiny and questioning about its performance, as a result of greater demands from citizens, who want to be sure the doctors that treat them, the engineers that build their cities and the academics that propose their policies are good; the public sector, forced to assign with a given criteria resources for scholarships, credits and financial incentives; the very students as consumers; and the labor market, looking for benchmarks to incorporate graduates into their ranks. It is now customary to face extensive accreditation processes taken by national and international agencies to assess the quality of institutions, research, programs, and majors.
Although it is an efficient way to boost quality and accountability, as it promotes an internal improvement process, Kevin Carey, from New America Foundation, says that "No one really likes accreditation but no one knows what else to do."
For that matter, we provide a series of internal challenges that are common to many institutions before, during and after they assess their quality before an agency.
1. Costs
A quality assurance process is only worthwhile if its benefits exceed its costs, both financially and in terms of their institutional capacity. A process of accreditation is long and involves the entire institution, so the investments must be regarded as part of a long-term improvement.
2. Integrate the entire institution
Different faculties, centers and academic units tend to work independently from the university's highest authorities. Even though they might have prepared a mission, a vision and a set of common practices, lining up an extensive administrative and academic body of a given institution under the same framework and management model – which can include eliminating individual departments to boost interdisciplinary collaboration – requires a long process of communication. Not only does it involve permanent personnel, but teachers and collaborators who work part time, and a student body who is still adjusting to their entry into higher education.
At the same time, human resources, finance, teaching, and research are units that normally work in isolation. As an accreditation process looks for integration, to achieve collaboration can take a while. For instance, the Catalonian Agency of Quality says than many European higher education institutions lack clear practical lines to develop a strong quality based organizational culture.
3. Integrate a self-evaluation and regulation culture
In a cycle of permanent improvement, accreditation programs promote the development of constant performance reports and curricular improvements. Thus, accountability can become an extra burden for staff and teachers, who must invest an important amount time in management duties.
Although these issues promote the generation of academic communities, those institutions with isolated projects can be threatened with the dissemination of indicators that are contrary to a particular faculty's sense of independence.
4. Institutional autonomy 
The process itself can put to the test how an institution defines its vision, mission, and goals. A university founded and created under a set of principles and values, as well as a specific vision of society can see this strategic revision as a threat to the very pillars of its existence.
To adapt an educational framework in self-evaluation, institutions must look at a difficult balance been standardization and differentiation, to continue reflecting their unique sense of identity.
5. Outreach with the labor market
A common issue in today's global education reforms is the transition from a knowledge intensive institution to a skill intensive set of academic programs. The job market is concerned that today higher education is not fully preparing its graduates with essential skills that are needed in the workforce.
That is why it is important to review career profiles and curriculum, so they reflect the skills and attitudes required by a given industry. Therefore, it is key to improve the relationship and outreach with the labor market and intensively keep in touch with alumni, in order to explore and benchmark how they are adjusting to the workforce, what are their advantages and what skills are they lacking.
6. Academic management 
In Chile, an IPSOS study found that in general, the creation and promotion of academic career development programs have the least amount changes in accreditation processes (-31,3%).
An accreditation puts to the test the relationship of an institution and its academic body. In one hand, it looks to improve the curriculum of its faculty; on the other hand, it demands higher accountability from them. This requires a higher commitment from professionals who work both as faculty and provide services to the private or public sector. At the same time, as long as institutions look for synergies, a larger amount of teaching faculty is encouraged to increase their level of research, and a larger amount of research faculty is encouraged to go into the classroom. This involves an important investment in internal qualification programs for teachers and researchers.
7. Auditing vs permanent improvement
Many can mix up an accreditation with a regular audit, assessing and certifying the good use of financial resources and the accountability of their management. A higher education accreditation is an intensive catalyzer of internal changes, as it looks to certify standards that are to be monitored constantly.
8. Innovation and academic freedom
Some teachers are concerned about accrediting their work, as they fear it would boost a standardization and homogeneity in their curriculum, to improve the attainment of common learning outcomes. People fear that this fails to give credit to generating new knowledge and the important value that particular faculty members give to their discipline both in the classroom and through their research. This may not be the case, as accreditation provides generic standards that don't threaten a faculty's individual framework. 
With these challenges, it is key to prepare in advance an institution for accreditation, in order to communicate, and promote the entire institution about the principles of a given quality assessment and how it will improve their work  in particular.
What challenges do you face in accreditation? What issues do you value most in considering indicators? I appreciate your comments and suggestions below.