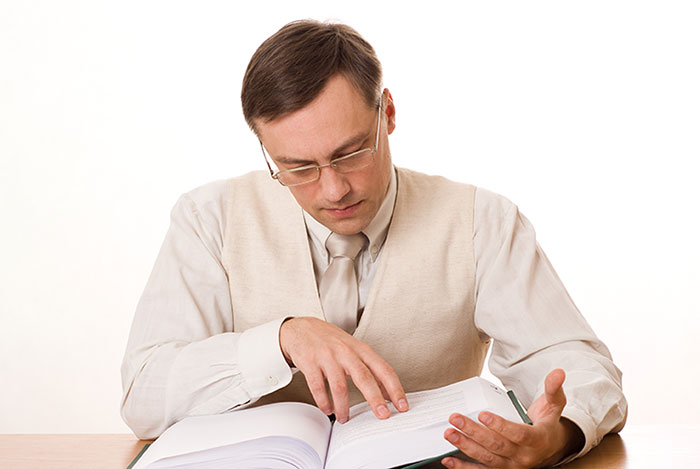 Student retention in higher education is a crucial matter that concerns every university nowadays. A very complex issue that involves a wide variety of causes, variables, players and contexts. So this isn't an easily analyzable topic.
But luckily there are many academics that have dedicated their efforts in researching and developing knowledge about how students connect with higher education, what are the main problems to be solved and what opportunities exist to improve student retention rates.
This prolific intellectual activity has produced a lot of study texts that offers diverse and valuable approaches about student retention, student engagement and basically how higher education institutions can help students to successfully fulfill their degrees.
Let's revise some of the best rated books about student retention. Notice that we tried to select a group of text that can offer different approaches, from the very beginning of the problem to social media-based solutions.        
1. Rethinking College Student Retention (2013)
Authors: John M. Braxton, William R. Doyle, Harold V. Hartley, III, Amy S. Hirschy, Willis A. Jones and Michael K. McLendon.
According to Wiley, this text offers several theories about student departures and makes an important distinction between residential and commuter colleges and universities. "A unique feature of the authors' approach is that they also consider the role that the various characteristics of different states play in degree completion and first-year persistence."

2. College Student Retention: Formula for Student Success (2012)
Authors: Alan Seidman and Alexander W. Astin
"Is a compendium of eleven essays that address a number of philosophical and social issues regarding student retention. The key research in this area has been done by Dr. Vincent Tinto, chair of the Higher Education Program at Syracuse University," explains the NACADA (Global Community for Academic Advising) review.
Alan Seidman, the editor, "observes that developmental courses, extensive freshman orientation programs and collaborative learning assignments for new students are strategies that can be instrumental in increasing student retention. The more positive experiences and interventions a student has during college, the better the chances of completing a degree."
3. Minority Student Retention: The Best of the Journal of College Student Retention
Author: Alan Seidman
This book compiles the best articles published in the Journal of College Student Retention. Baywood Publishing explains that "the articles discuss African American, Latino/Latina, Asian and Asian Pacific, Native American and biracial students and institutional commitments to retaining a diverse student population. For those interested in this vital area, the collection will teach and inspire them to achieve greater heights and pay additional attention to retaining minority students in our colleges and universities."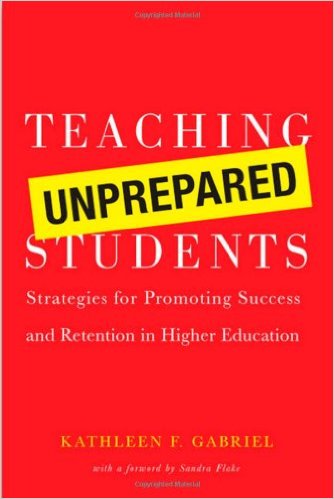 4. Teaching Unprepared Students: Strategies for Promoting Success and Retention in Higher Education (2008)
Authors: Kathleen F. Gabriel and Sandra M. Flake
Inside Higher Ed value this book as a very helpful source for faculty member and students, because it describes – among other topics – the frustration factor of the student retention problem. "Many experts say that the United States can only truly see gains in the percentages of adults who have a college degree if colleges and universities get better at teaching students who arrived on campus unprepared for college-level work. But many professors find themselves frustrated by teaching such students – and many of the students drop out."
Also, check out the Inside Higher Ed interview to professor Kathleen Gabriel.

5. Closing the Opportunity Gap: Identity-Conscious Strategies for Retention and Student Success (2016)
Authors: Vijay Pendakur and Shaun R. Harper
Published in February 2016, this is one of the latest texts about student retention and, according to Stylus Publishing, "offers a novel and proven approach to the retention and success of underrepresented students. It advocates a strategic approach through which an institution sets clear goals and metrics and integrates the identity support work of cultural/diversity centers with skill building through cohort activities, enabling students to successfully navigate college, graduate on time and transition to the world of work."
6. Increasing Persistence: Research-based Strategies for College Student Success (2012)
Authors: Wesley R. Habley, Jennifer L. Bloom, Steve Robbins.
NACADA underlines that "Increasing Persistence is a book that all advisors and campus leaders should have in their personal library."
"The authors – NACADA adds – effectively deconstruct and reconstruct the definition of student success and summarize for the first time ever, three decades of ACT's What Works in Student Retention national surveys. Using this data, they persuasively demonstrate the importance of academic advising as one of four foundational student success interventions, including: assessment and course placement, developmental education initiatives, and first-year transition programs."

7. Completing College: Rethinking Institutional Action
Author: Vincent Tinto
Vincent Tinto's work is clearly one of the most relevant and respected contributions to student retention studies. In fact, Dr. Wallace E. Boston, President of the American Public University System, reviewed this book: "Completing College exceeds my expectations as a college administrator. Vincent Tinto's research subsequent to Leaving College provided him with the idea of constructing a framework that colleges and universities can use as a basis for action related to improving retention and completion."
"The case studies and research cited – Mr. Boston adds – are excellent examples of projects that worked in certain institutions and with certain students (…). Improving retention and completion is a must if our nation is to return to its globally competitive position. Vincent Tinto has capped his years of research with an excellent book for institutions to utilize if they are serious about improving retention. I intend to order a few extra copies."

8. Student Success in College: Creating Conditions That Matter (2010)
Authors: George D. Kuh, Jillian Kinzie, John H. Schuh, Elizabeth J. Whitt.
"This book clearly shows the benefits of student learning and educational effectiveness that can be realized when these conditions are present," Wiley says.
"Based on the Documenting Effective Educational Practice (DEEP) project from the Center for Postsecondary Research at Indiana University, this book provides concrete examples from twenty institutions that other colleges and universities can learn from and adapt to help create a success-oriented campus culture and learning environment."
9. Student Engagement in Higher Education: Theoretical Perspectives and Practical Approaches for Diverse Populations (2015)
Authors: Stephen John Quaye (Editor), Shaun R. Harper
According to a review by the School of Education of the Iowa State University, this work "provides student affairs professionals, faculty and students with tools to support diverse students (e.g., non-Christians, LGBT, transgender, students of color, veterans, students with disabilities) while critically engaging majority populations. As expressed by the editors, Stephen John Quaye and Shaun Harper, and echoed in the forward by George Kuh, the onus of student engagement rests on the institution. Thus, each chapter unpacks the significance of – and presents suggestions for – engaging students with various backgrounds."
10. Engaging Students through Social Media: Evidence-Based Practices for Use in Student Affairs (2014)
Author: Reynol Junco
And finally, a very different approach to student retention. "The book bridges the gap between a desire to use social media and the process knowledge needed to actually implement and assess effective social media interventions, providing a research-based understanding of how students use social media and the ways it can be used to enhance student learning," Wiley review explains.
"The benefits of social media engagement include improvements in critical thinking skills, content knowledge, diversity appreciation, interpersonal skills, leadership skills, community engagement and student persistence. This resource helps higher education professionals understand the value of using social media and offers research-based strategies for implementing it effectively."
The student retention books list goes on and on. What do you think about these works? Could you recommend new titles, maybe about student retention studies developed in Latin America? We will add them to the list.